L'incontro formativo per allenare le tue Skill
Anticipare l'imprevedibile
Il futuro sarà sempre più dominato da discontinuità radicali, incertezza e incognite. Non possiamo sperare di prevedere l'imprevedibile, ma possiamo prepararci ad affrontare potenziali wild card cercando di individuarle per tempo e immaginare le loro implicazioni. Un buon metodo per farlo è usare la Futures Wheel, la ruota dei futuri sviluppata dal Millennium Project.
Roberto Paura
Presidente Italian Institute For the Future
Presidente dell'Italian Institute for the Future e co-fondatore dell'Associazione dei Futuristi Italiani, laureato in Relazioni Internazionali e un dottorato in Fisica, sono specializzato in comunicazione della scienza e autore. Il mio ultimo libro "Occupare il futuro" in uscita nel 2022.
Inizia subito
Scegli il profilo Premium e avrai accesso per un anno a tutti i contenuti della piattaforma oppure acquista il singolo incontro.
Buy as you learn
Anticipare l'imprevedibile
Segui il corso di Roberto Paura
Se questo AllenaMente ti è piaciuto scopri anche il corso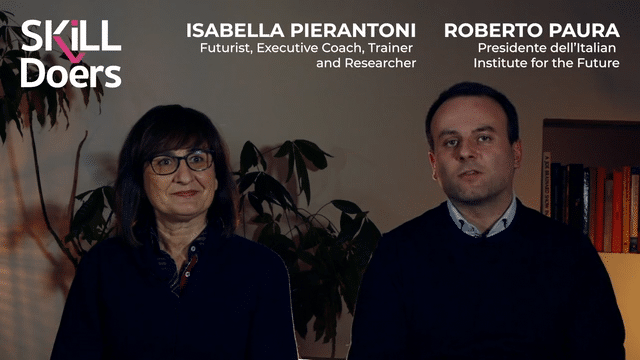 Futures Literacy & Megatrend
Di Roberto Paura
e Isabella Pierantoni
Un corso interamente dedicato all'introduzione allo studio dei futuri e all'anticipazione.
Scopri tutti gli incontri formativi