Scopri il percorso più adatto a te con

L'assessment personalizzato per facilitare il tuo percorso di formazione,
grazie all'aiuto dei nostri training specialist.
Un processo di assessment in 4 frasi utile per orientarti all'interno della piattaforma e focalizzare
l'attenzione sui contenuti da cui partire per la tua crescita personale e professionale.
Fase 1
Compila il questionario che ci aiuterà a valutare le tue skill e i tuoi interessi.
Fase 2
Prenota e partecipa alla Call di assessment con i nostri training specialist.
Fase 3
Il team elabora i risultati del questionario e della call.
Fase 4
Ricevi il report SkillSet con le indicazioni del percorso formativo pensato apposta per te.
Cosa trovi all'interno del report SkillSet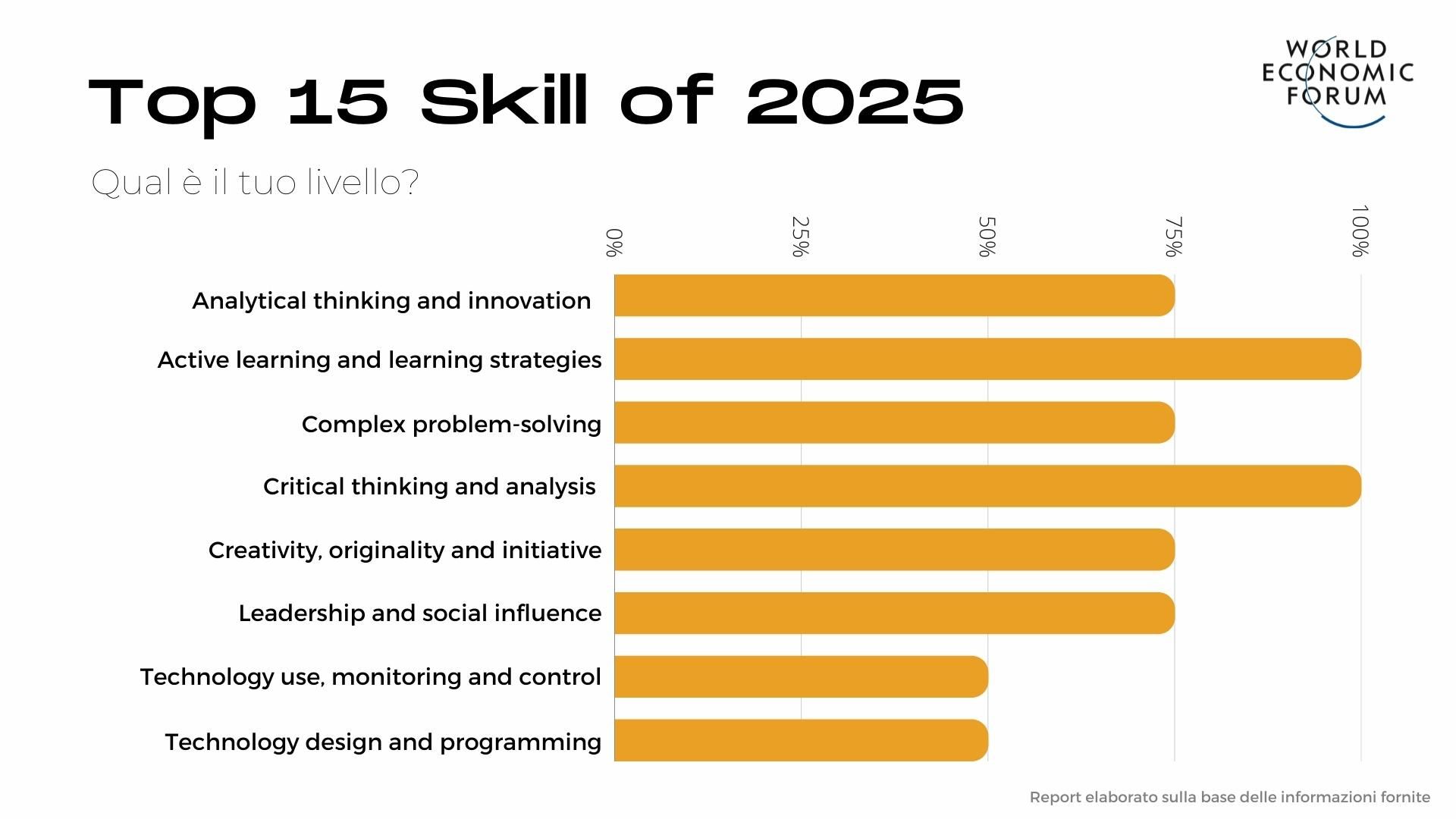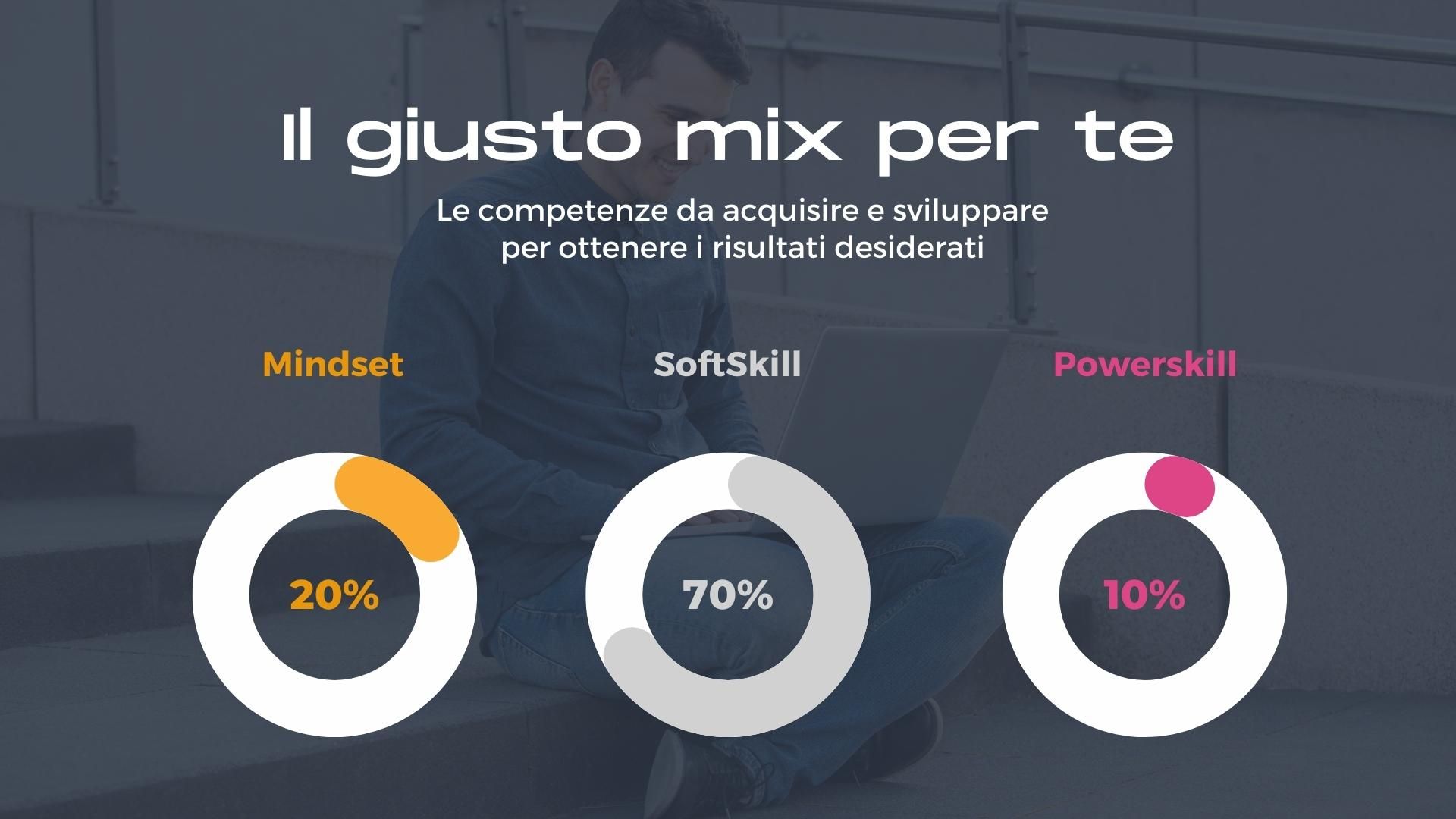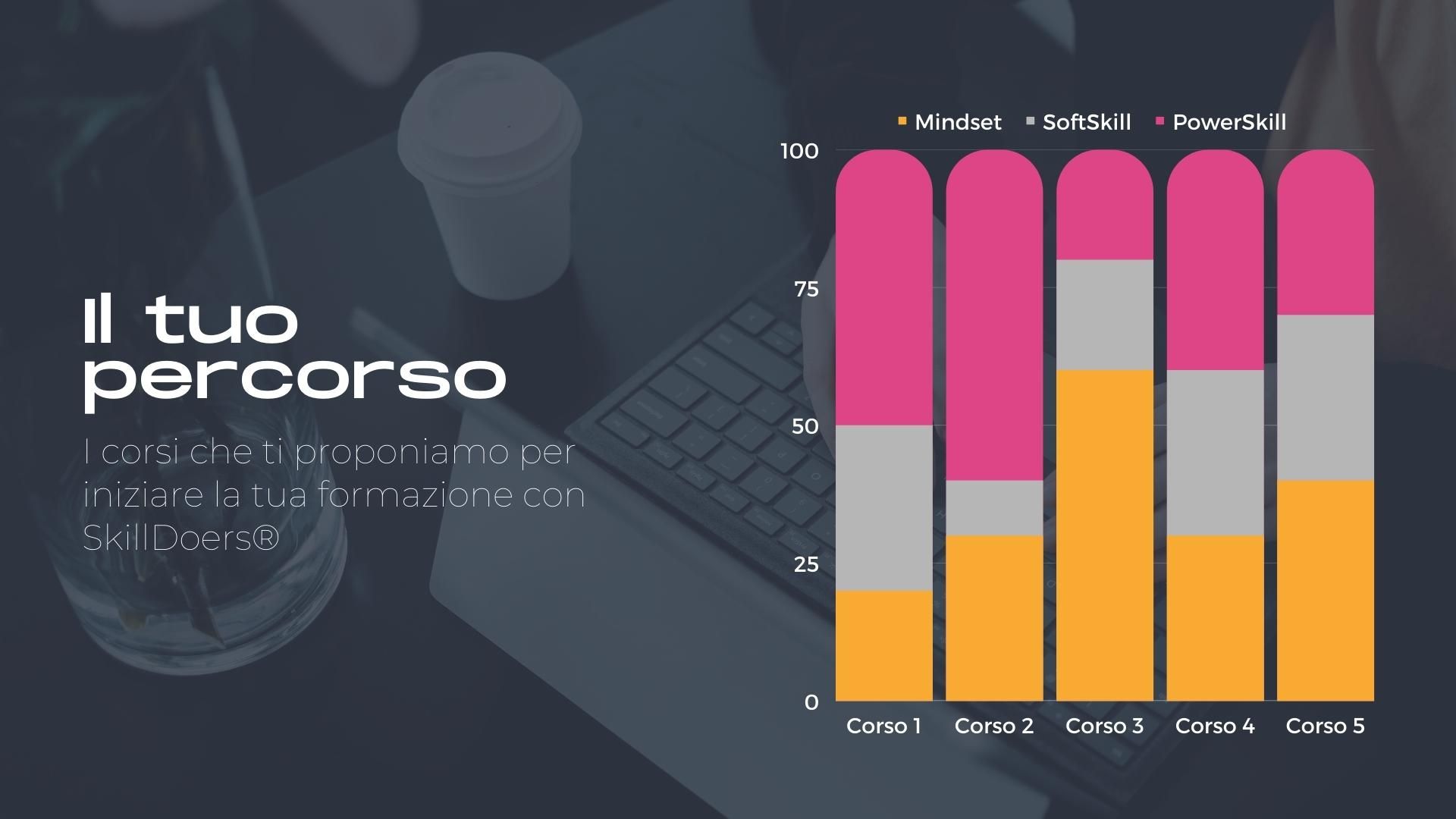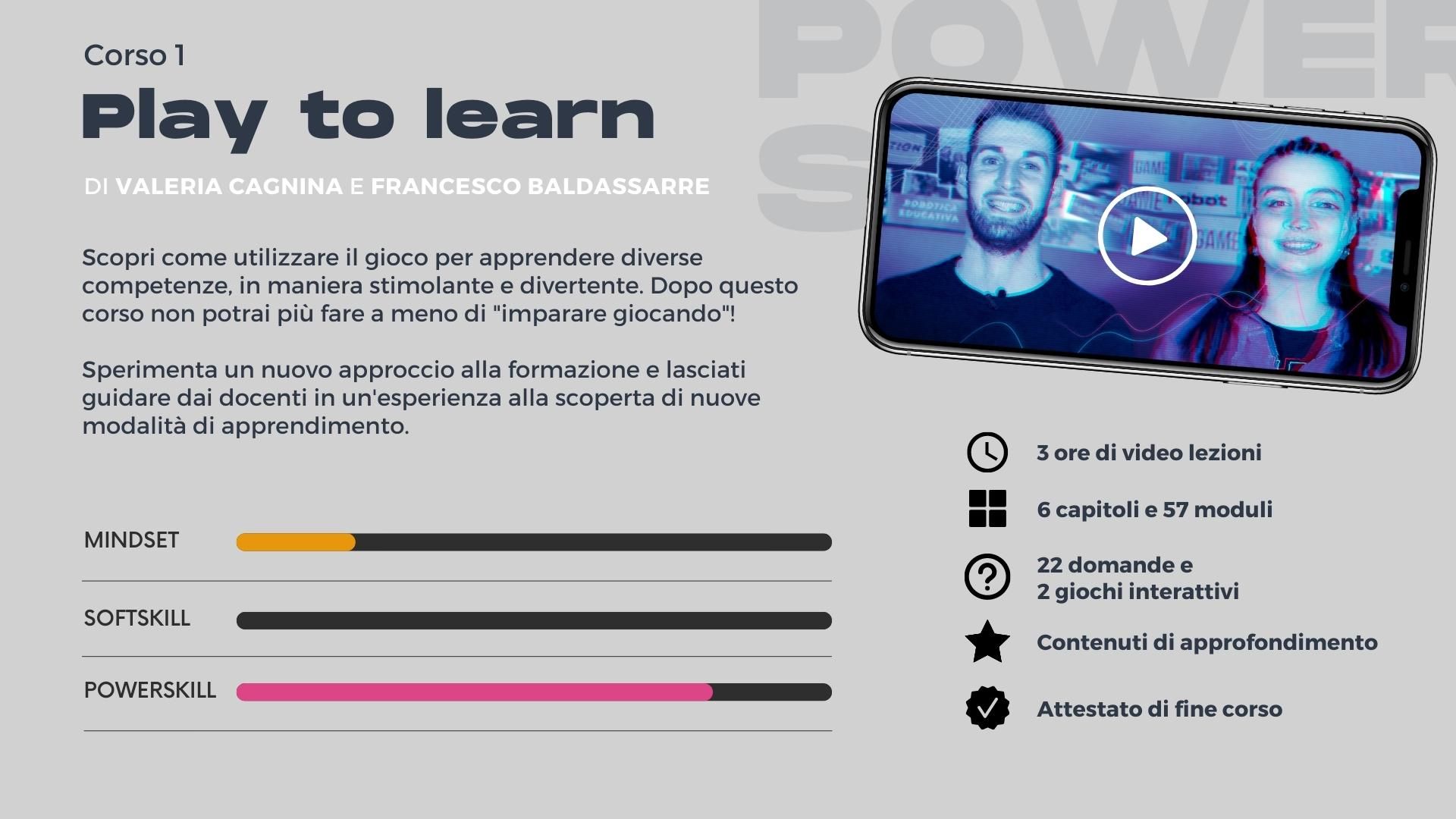 Scegli il profilo Premium
inizia il tuo percorso di formazione con l'assessment SkillSet
Inizia il tuo percorso
Profilo
STARTER
Assessment SkillSet NON incluso
LifeLong Learning
Profilo
PREMIUM
Incluso Assessment SkillSet
Designed and built for everyone
Video interactions, note-taking, interactive ebooks, self-assessment, certificates, and much more.